history
Why is "Otesuji" called?
Etymology of Otesuji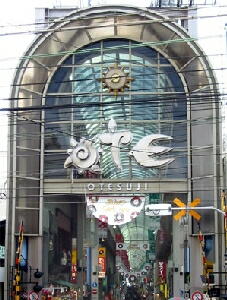 The etymology of Otesuji actually goes back old until Hideyoshi Toyotomi's age.
It is a Otesuji street to form major park by the Fushimi castle construction, to bend a little there at a major gate than the build it, and to have made the road to the west in Hideyoshi for 1594.
It was the most important road that went in and out to the Fushimi castle.